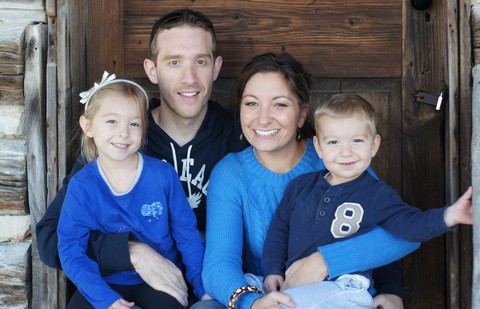 Welcome to cleverhomeschool.com!  We are Jason and Valerie and we have a 6 year old and 3 year old that are homeschooled.  The idea behind this site is to create courses based around children's interests. We hope you will find something interesting to learn here at cleverhomeschool.com.
About Valerie
I am a Christian, a wife, and a mother to two awesome kids.  My dream job has always been to be a stay-at-home mom and that is what I do everyday.  I love anything related to crafting and decorating.  I enjoy planning parties and decorating cakes for my kids and other family members.  I currently teach Sunday School and AWANA classes at our church for kids ages 3 to 5.
About Jason
I am a Christian, a father, and  a husband.  I am a CPA and I work for my dad who owns a CPA firm. Over half of our work is tax preparation.  During tax season I don't get to see my kids as much as I would like to but I try to make up for that during the offseason.
For the past ten years I have been leading a worship band at our church.  I enjoy playing the guitar, bass guitar, drums, and the trumpet.
As a child I always dreamed of flying and had a great desire to become a pilot.  I began flying lessons in high school and achieved my goal of becoming a pilot at 20 years old.
Other hobbies I have enjoyed throughout the years include weightlifting, building electronic guitar effects, photography, motorcycle riding, computer programming, and shooting sports.
Thanks for visiting and send us an email to let us know what you are struggling with right now in your homeschooling adventure at jason@cleverhomeschool.com.