Have you ever seen a great photo and wished you could create a similar effect. These 15 photo cheat sheets will help you start with the right settings.
If you run out of photo ideas just pick a tag and begin shooting. Always start with the recommended settings on the tag. Take a few pictures and adjust your camera as needed.
Print on both sides of your paper if your printer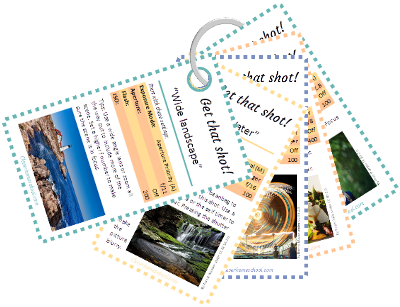 has that ability. Then laminate and attach them to your camera bag or a lanyard. You will always have them with you when taking pictures.