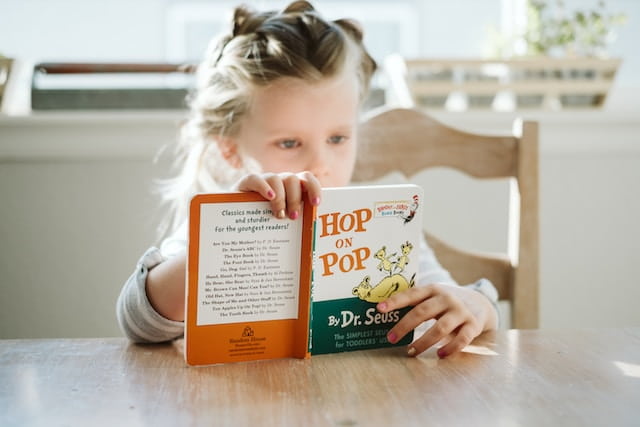 Teaching sight words is an essential part of early childhood education. These are words that children need to recognize quickly and effortlessly, as they appear frequently in written text. When children can recognize these words automatically, they can focus their attention on understanding what they are reading, rather than struggling to decode individual words. In this article, we will provide you with some tips and strategies to help you teach sight words effectively.
One of the most effective ways to teach sight words is through repetition and practice. Children need to see and use these words frequently in order to commit them to memory. You can use flashcards, word walls, and other visual aids to help children recognize and remember sight words. It's also important to provide children with plenty of opportunities to read and write these words in context, so they can see how they are used in real sentences and stories.
Printable Sight Word Lists and flashcards
By Grade
By Letter
Why Sight Words are Important
Learning sight words is an essential part of teaching children to read. Sight words are high-frequency words that appear frequently in written texts, and they are often difficult to sound out using phonics. Here are a few reasons why sight words are important:
1. Improve Reading Fluency: When children learn sight words, they can read them quickly and easily without having to sound them out. This helps them read more fluently and with greater comprehension.
2. Build Confidence: Sight words are often introduced early in a child's reading development, and learning them can help build confidence as they begin to recognize words in print.
3. Enhance Spelling Skills: Many sight words are also commonly used in spelling, so learning to recognize them can help children spell more accurately.
4. Increase Vocabulary: Sight words make up a significant portion of the words used in written texts, so learning them can help children increase their vocabulary and better understand what they read.
The Dolch List is a commonly used list of sight words that includes the most frequently used words in the English language. By teaching children these words, you can help them become better readers and writers.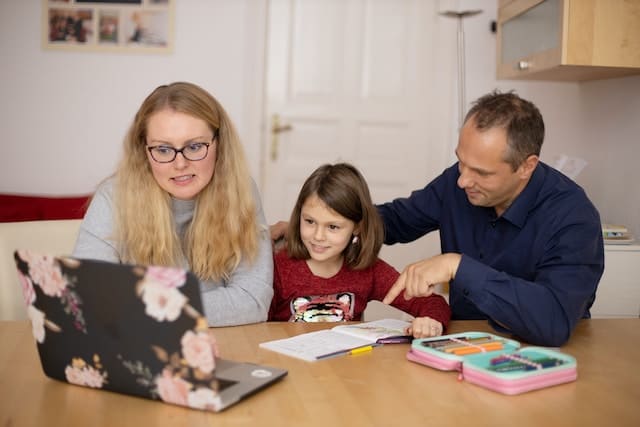 Teaching Sight Words
When it comes to teaching sight words, there are two main approaches: phonics-based and whole word. Both methods can be effective, and which one you choose may depend on your teaching style and the needs of your students.
Phonics-Based Approach
The phonics-based approach teaches sight words by focusing on the sound-letter mapping of each word. This method is especially helpful for struggling readers or students who are not yet fluent in English. To use this approach, you can:
Teach phonemic awareness: Before students can learn sight words, they need to be able to hear and manipulate individual sounds in words.
Teach letter patterns: Teach students to recognize common letter patterns in words, such as -at, -an, and -ight.
Use manipulatives: Use letter tiles or other manipulatives to help students build words and see the connections between sounds and letters.
Practice with connected text: Once students have learned a few sight words, have them practice reading short sentences or passages that include those words.
Whole Word Approach
The whole word approach teaches sight words as whole units, rather than breaking them down into individual sounds and letters. This method is often used in kindergarten and early elementary grades, and can be helpful for teaching common words that don't follow regular spelling rules. To use this approach, you can:
Use the Dolch or Fry word list: These lists include the most common words in English, and are a good starting point for teaching sight words.
Practice with games: Use games like "popcorn words" or "star words" to make sight word practice more fun.
Use familiar tunes: Set sight words to a familiar tune, like "Twinkle, Twinkle, Little Star," to help students remember them.
Read aloud: Read books with lots of repetition and sight words to help students recognize them in context.
Remember, no matter which approach you choose, repetition is key to helping students learn sight words. Incorporate sight word practice into your daily routine, and make it fun and engaging for your students.
Effective Techniques for Teaching Sight Words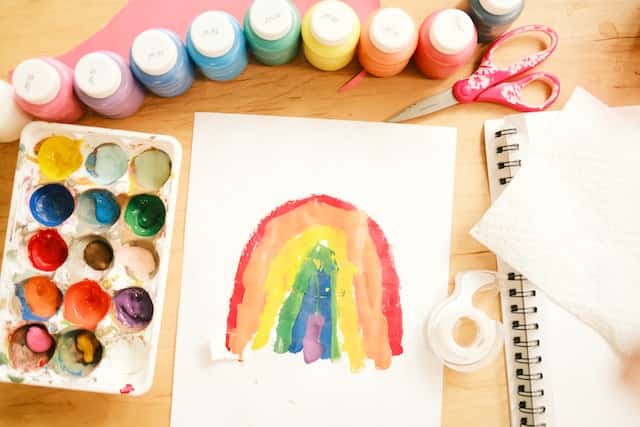 Multisensory Activities
Using multisensory activities can help kids learn sight words in a fun and engaging way. Some examples of multisensory activities include:
Tracing sight words in sand or shaving cream
Writing sight words with sidewalk chalk
Building sight words with manipulatives like blocks or letter tiles
Skywriting sight words in the air with your finger
Repetition and Practice
Repetition and practice are key to helping kids remember sight words. Here are some ways to incorporate repetition and practice into sight word instruction:
Have kids practice reading and writing sight words daily
Use flashcards to help kids practice recognizing sight words quickly
Play games like "I Spy" or "Memory" using sight words
Use a sight word list like the Fry or Dolch list to ensure kids are learning common words at their grade level
Using Context Clues
Teaching kids to use context clues can help them figure out unfamiliar sight words. Here are some ways to teach context clues:
Encourage kids to use picture clues to help them figure out unfamiliar words
Teach kids to look for familiar letter patterns in words
Help kids understand the meaning of a sentence to help them figure out an unfamiliar word
Word Games and Activities
Using word games and activities can make sight word instruction more engaging for kids. Here are some examples of word games and activities:
Play "Popcorn Words" where kids read and write sight words on pieces of "popcorn" and put them in a popcorn container
Sing familiar tunes or nursery rhymes using sight words
Read aloud books with connected text to help kids see sight words in context
Use technology like educational apps or online games to reinforce sight word learning
By incorporating these techniques into your sight word instruction, you can help struggling readers and build vocabulary and fluency in all learners.
Assessing Sight Word Knowledge
Before you begin teaching sight words, it's important to assess your child's current knowledge of these words. This will help you identify which words your child already knows and which ones they need to work on. Here are a few ways to assess sight word knowledge:
Flashcards: Create flashcards with a mix of sight words and ask your child to read them aloud. If they struggle with a word, make a note of it and focus on practicing that word more.
Reading Assessment: Have your child read a book that is at their grade level and make a note of any words they struggle with. This will give you an idea of which sight words they need to work on.
Word Lists: Use word lists such as the Fry or Dolch lists to assess your child's knowledge of common sight words. Make a note of any words they struggle with and focus on practicing those words.
Once you have assessed your child's sight word knowledge, you can begin teaching them new words. Remember to use a variety of teaching strategies such as repetition, phonemic awareness, and orthographic mapping to help your child learn these words more effectively. Additionally, incorporating fun activities such as games, manipulatives, and familiar tunes can make learning sight words more engaging for kids.
Keep in mind that some sight words can be tricky for struggling readers or English language learners. In these cases, it may be helpful to focus on sound-letter mapping and letter patterns to help them learn these words phonetically.
Frequently Asked Questions
What are some fun ways to teach sight words?
Teaching sight words can be fun and engaging for students. Here are some fun ways to teach sight words:
Play sight word games like "Sight Word Bingo" or "Sight Word Memory."
Use colorful flashcards and have students match the word to a picture or object.
Create a sight word scavenger hunt around the classroom or school.
Use technology, such as educational apps or online games, to make learning more interactive.
What age group should you teach sight words to?
Sight words can be taught to children as young as three years old. However, it is most common to start teaching sight words in kindergarten or first grade.
What is the recommended order to teach sight words?
There is no one-size-fits-all approach to teaching sight words. However, many educators recommend starting with high-frequency words, such as "the," "and," and "is," before moving on to less common words.
How do you introduce a new sight word?
When introducing a new sight word, it is important to first show the word and have students repeat it. Then, have students read the word in a sentence or short passage. Finally, have students practice writing the word.
What are some research-based strategies for teaching sight words?
Research suggests that the following strategies can be effective for teaching sight words:
Repetition and practice
Using multisensory techniques, such as tracing the word in sand or shaving cream
Incorporating sight words into daily reading and writing activities
What are some sight word games to engage students?
Engaging students in games can help make learning sight words more enjoyable. Here are some sight word games to try:
Sight Word Swat: Students use flyswatters to swat the correct sight word on a board.
Sight Word Go Fish: Students play a game of Go Fish using sight word cards.
Sight Word Scramble: Students unscramble sight words to form a sentence.
Remember, making learning fun and interactive can help students retain information better.